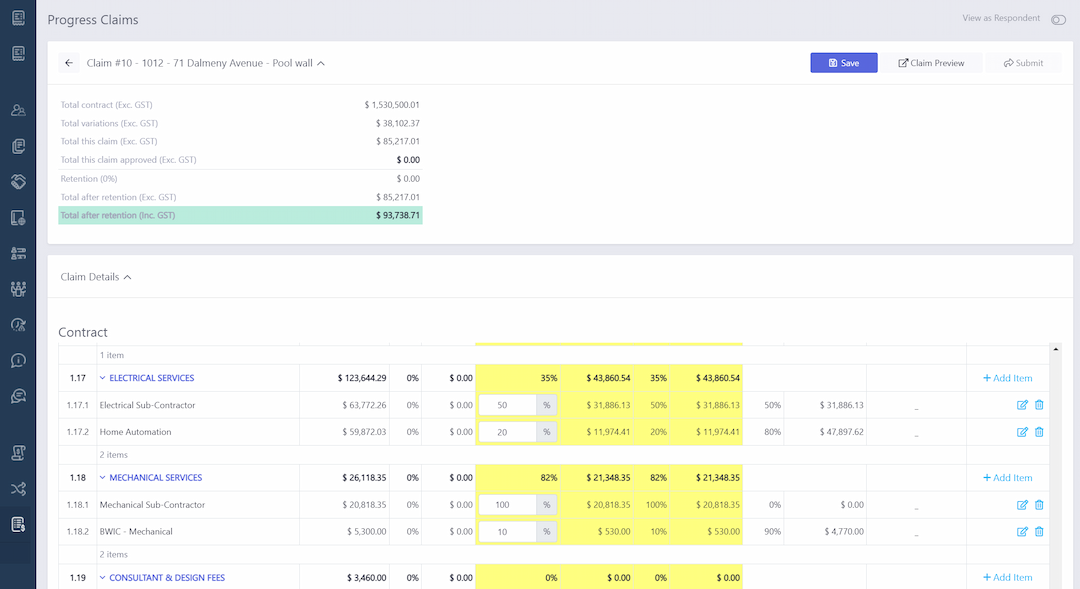 Effortless Progress Claims with our Revolutionary Construction Project Management Software.
Automated Progress Claim Generation
PVManager can automate the process of generating and submitting progress claims, improve communication and collaboration between stakeholders, reduce risk of errors and omissions, and provide real-time payment tracking.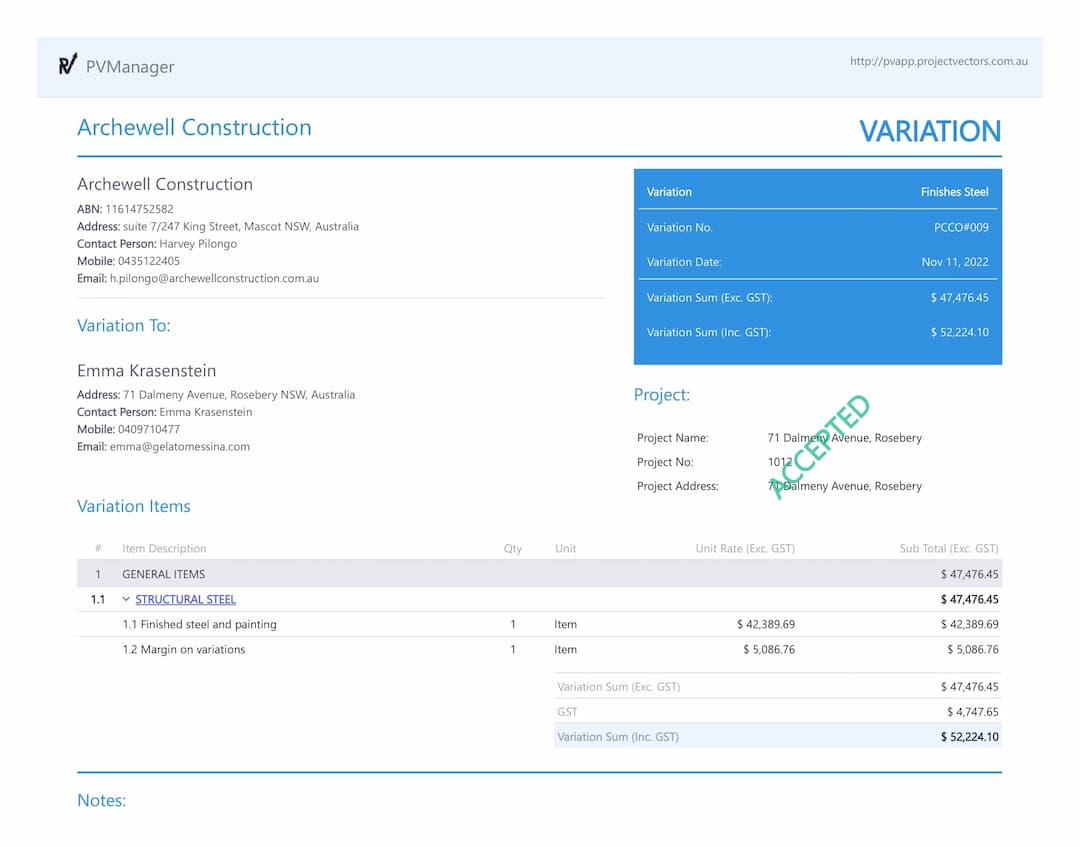 Efficiently Manage Construction Variations with our Advanced Project Management Software - Real-time monitoring, collaboration, budget control and error reduction all in one.
Managing Construction Variations
PVManager streamlines variations by providing tools for tracking, documentation, approval, collaboration and real-time monitoring. It also reduces errors and misunderstandings and automates claims submission, improves communication and collaboration, and helps monitor project budget.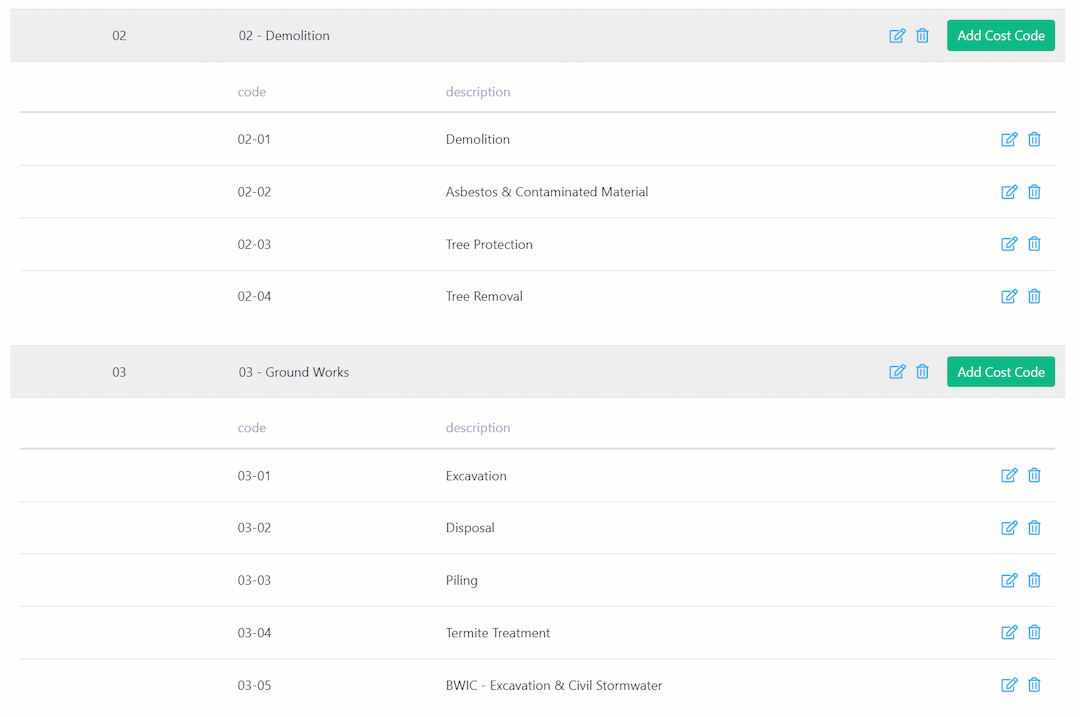 Elevate Your Construction Accounting Game with our Revolutionary Cost Coding System - Track, manage and forecast costs like never before.
The Advantages of a Cost Coding System
PVManager's cost coding feature allow for more accurate and detailed tracking of costs in construction projects, improve cost management and control, generate detailed cost reports, enable better forecasting and budgeting, and improve the accuracy of project cost estimates, and make it easier to compare actual and estimated costs.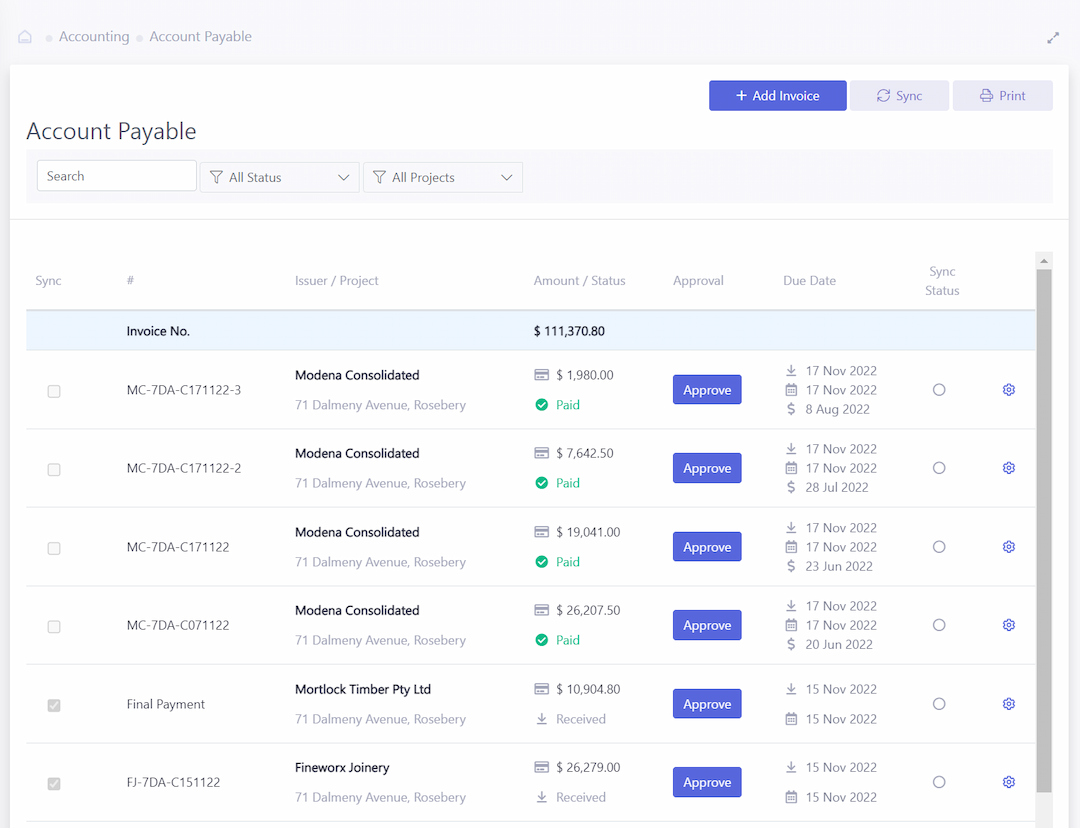 Improve Construction Management with Accounting Feature.
One-Stop Construction Management and Accounting
An accounting feature in construction management software can benefit the management of construction projects by providing tools for tracking and managing project tax invoices. PVManager can integrate financial data and project data which can provide valuable insights for project management and decision making.
Ensuring Compliance with Financial Legislation
Integrating Xero into Your Project Management Software
Integrating to Xero can help ensure compliance with legislation by providing tools for tracking and managing project costs and financial data. PVManager offer a more comprehensive solution for managing construction finances, and can provide valuable insights that can improve decision-making and project outcomes.
Try PVManager for free
Check out all the features of the service with a free trial today.
Our team is available to assist you if you require training or guidance. For more information, please do not hesitate to contact us.
Sign up