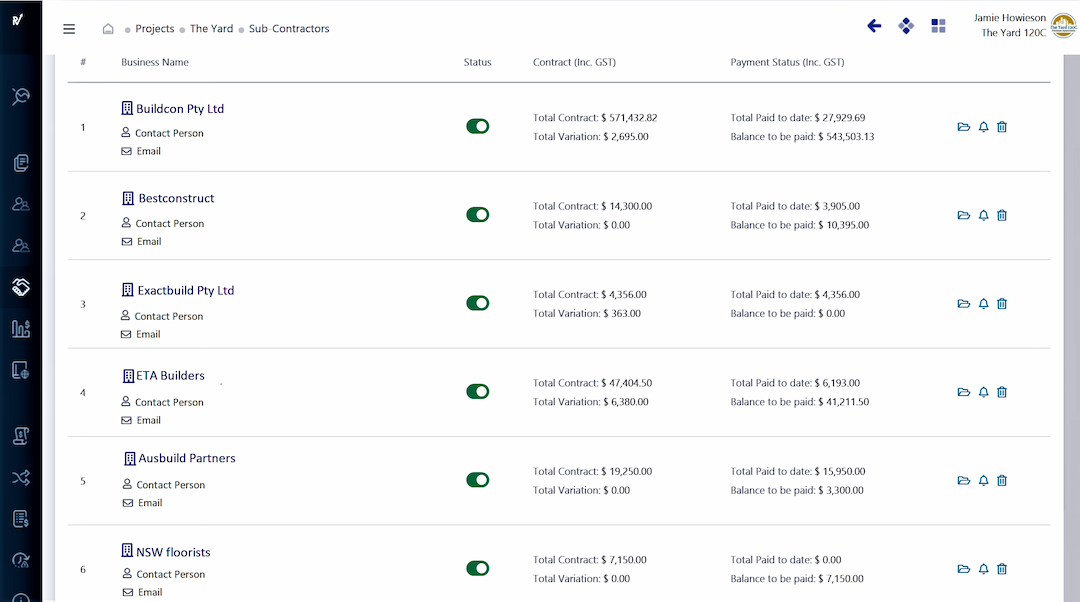 The One-Stop Hub for Communication and Data Sharing.
Subcontractor and client's portal
Many parties and teams are involved in managing and running a project from start to finish such as the client, superintendents, subcontractors, tradies, architects, etc. PVManager enables all of these parties to sign up and communicate with each other and to share data electronically.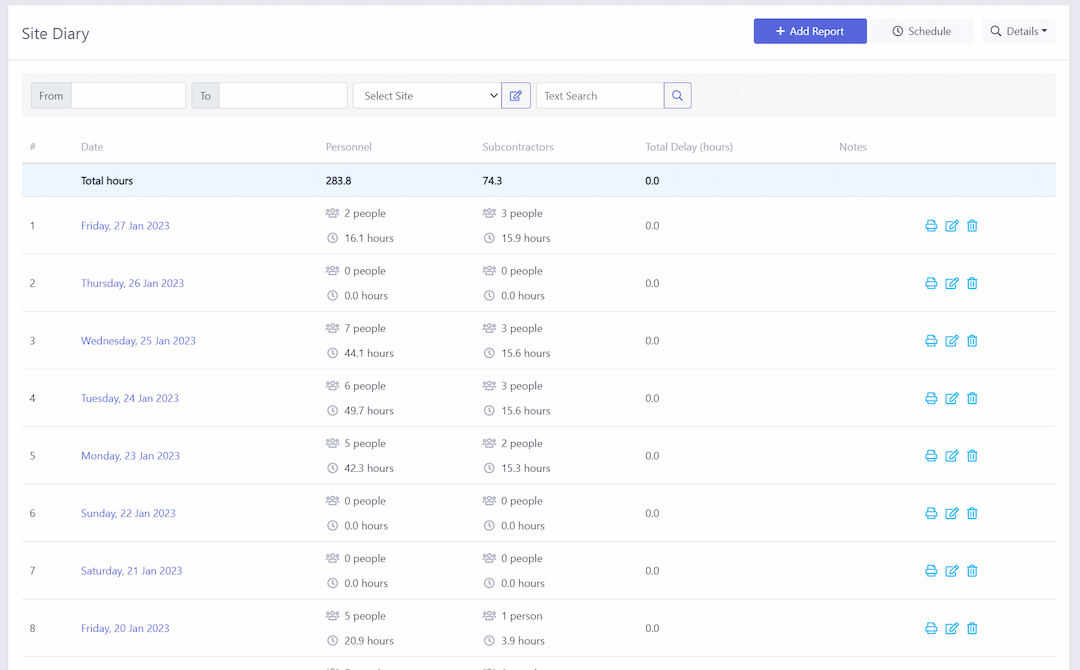 Complete Control Over Your Site Activities To Achive Efficiency and Effectiveness in Construction Stage.
Control Site Activities
PVManager can play a crucial role in controlling construction site activities by providing real-time tracking of site workers and their tasks, managing and allocating resources, and tracking plant machinery and materials. It helps project managers to identify potential delays or issues early on and take corrective action before they become major problems, monitor costs, and make cost savings.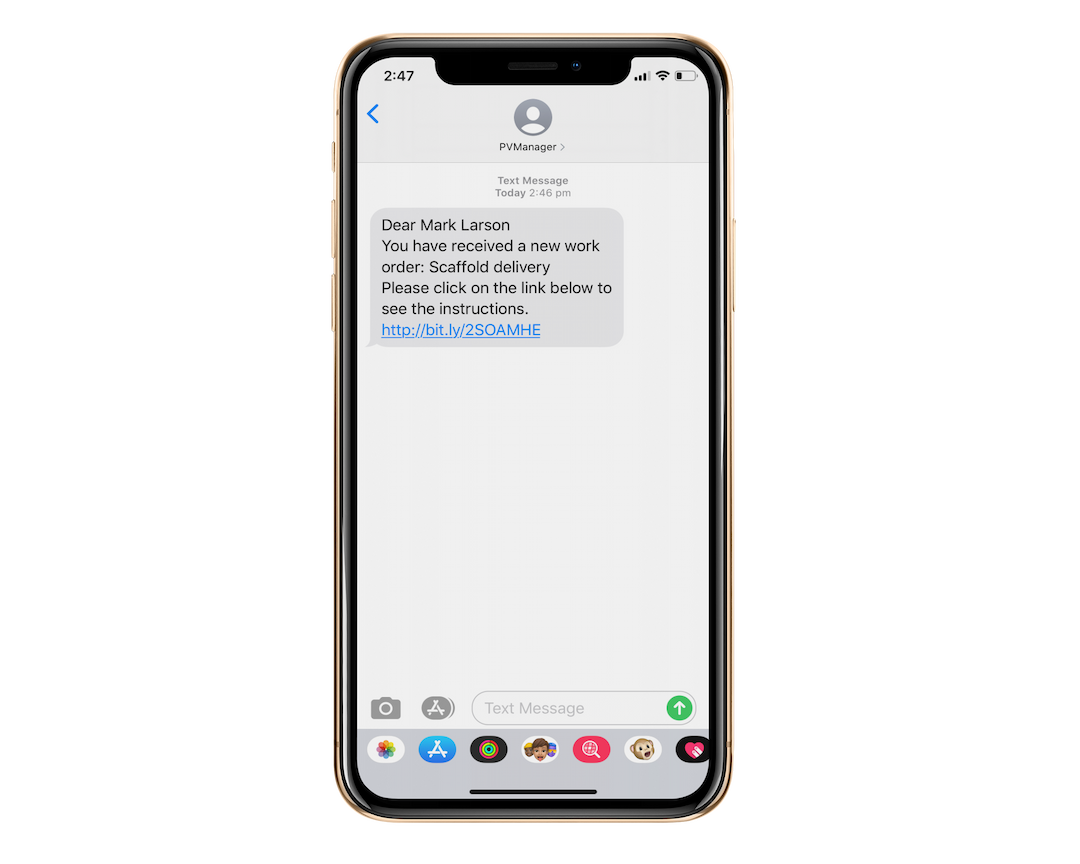 The system enables the management team to track works by sending electronic work orders to other users.
Send your Work Orders by email or text messages
The detail of the work can be sent as a link to assignee's inbox or mobile phone by text message.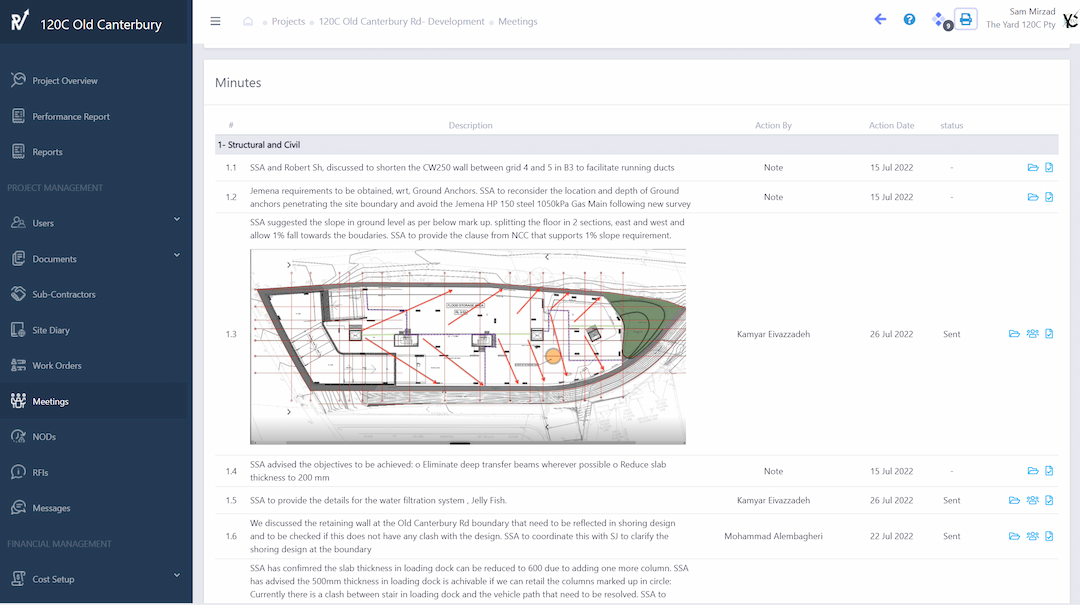 Real-Time Minute Taking with PVManager.
Efficient Meeting Management
You can create meeting minutes while in the meeting by recording all the notes and action plans. Minutes can be shared between parties and users. Users who have been assigned to particular action points will be notified by email. Assigned users will be able to mark items as completed when they have completed the allocated work/action point.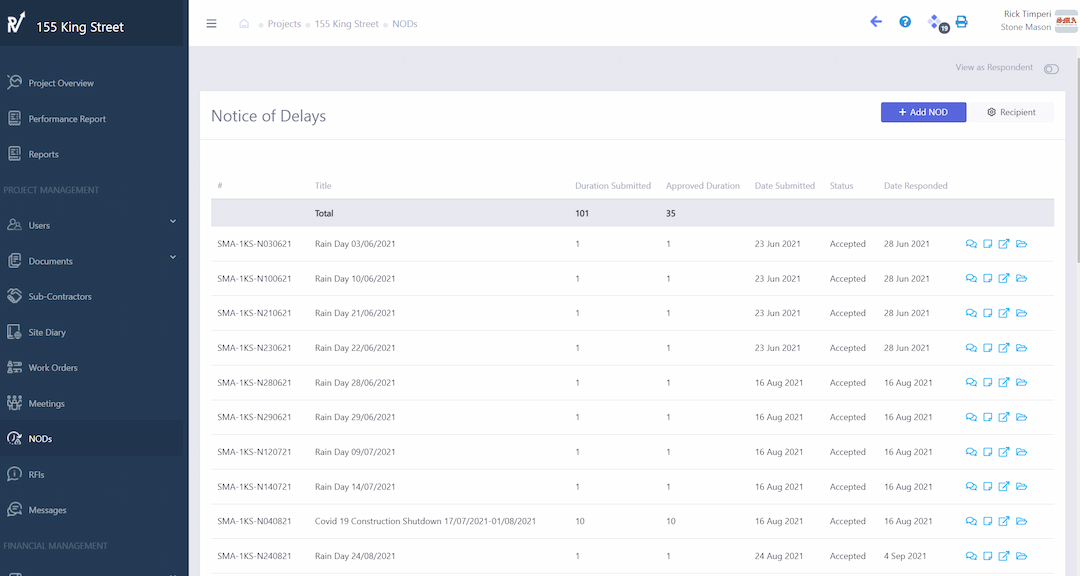 Keep Track of The Project Completion Date and The Timing
Capture Delays and Extension of Time
In the system, users have the ability to record any delays and submit them electronically to the client for approval. The approved Notice of Delay will be calculated into the project's duration for the purpose of updating the completion date.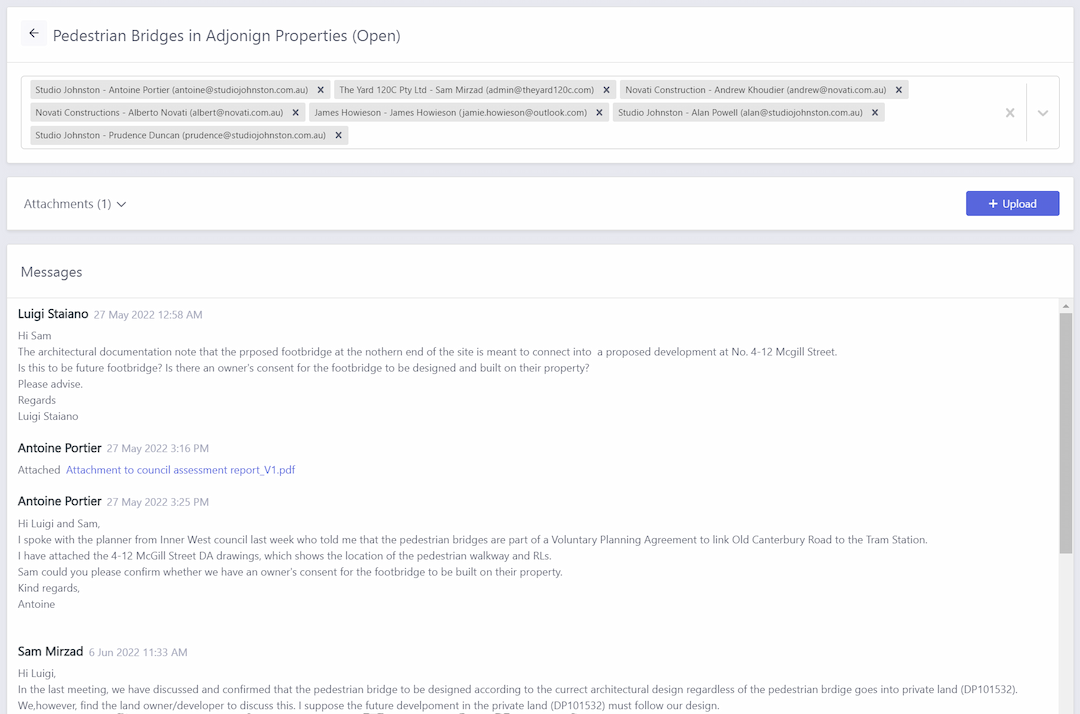 Effective RFI Management with PVManager
Get all Your Questions Answered
In PVManager, all parties have access to a centralized instant messaging system in which they can ask questions or request further information. Users can assign other project members to answer the question. All communications will be conducted via instant messaging with the ability to upload supporting documents. Conversations will be recorded and closed off for future reference or action.
Try PVManager for free
Check out all the features of the service with a free trial today.
Our team is available to assist you if you require training or guidance. For more information, please do not hesitate to contact us.
Sign up