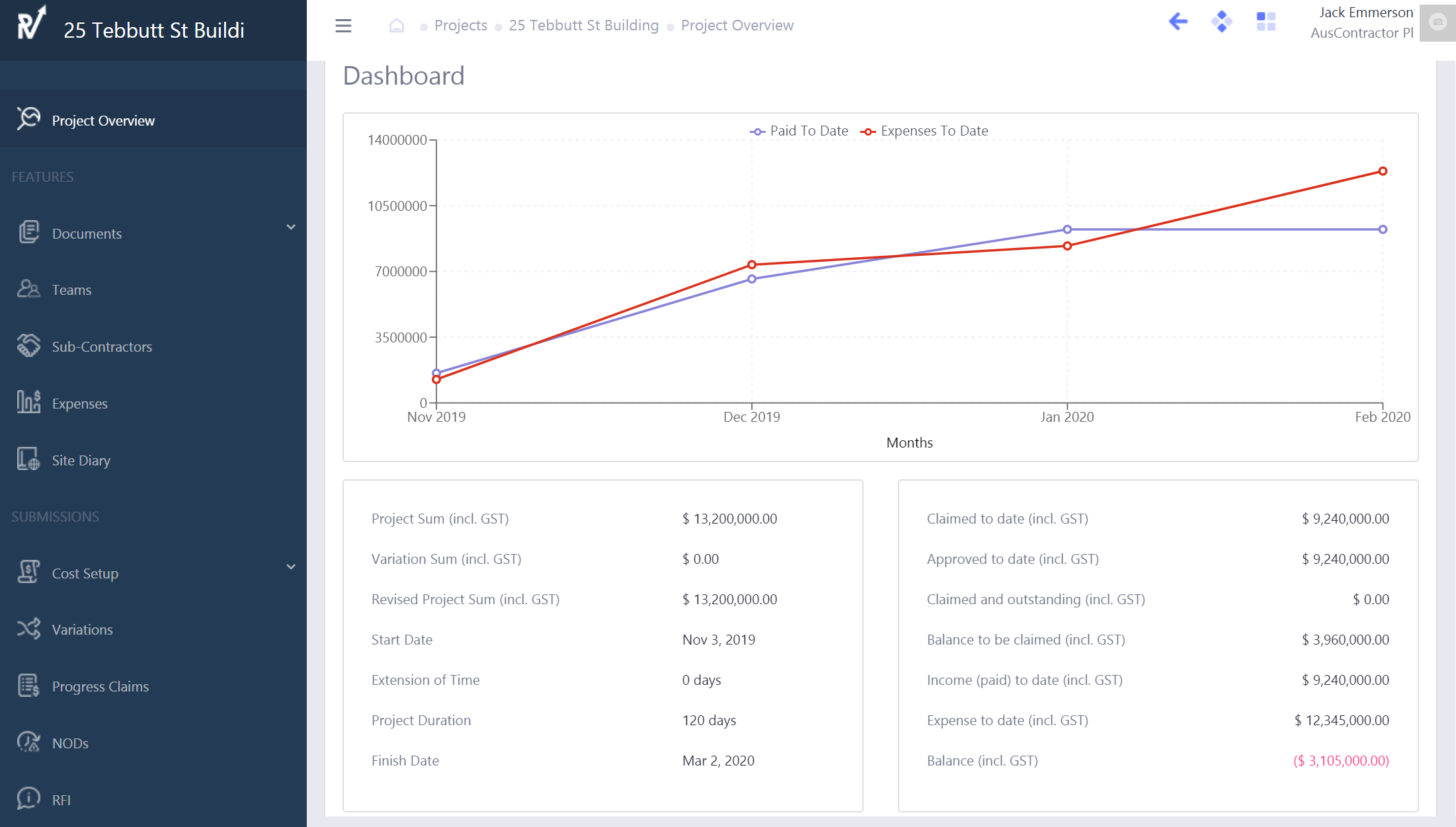 Manage your project with this Game-Changing New Management System!

Project Vectors
07 Nov 2019
PVManager is a flexible management system that combines all the elements of project management, financial management and resource management into a single, easy-to-use app. Find out how your next building project can benefit from the featured tools, visual representations and project management functionalities that will easily and effectively manage your next project from start to finish.
PVManager generates all necessary tools and features required to manage any project in any scale, on budget and on time. The project manager can use the PVManager to determine and set project start and finish dates, define scope structure, allocate staff, and assign resources. The App gives a visual overview of the project which can be accessed, viewed and updated in real-time, providing critical financial and management information as and when needed. By managing the 3 essential areas of any project, this App can easily track, monitor and provide oversight of all aspects of the project.
Project Management:
Under the project management functionality, the user can manage documents, share files and send transmittals; manage and communicate with subcontractors electronically; manage time sheets and site activities; and features like the project dashboard that provides real-time data highlighting income and expenditure, projected cash flows, suppliers, subcontractors, and goods and services.
Financial Management:
Making sound financial decisions and managing the budget of any project are crucial to ensuring that costs stay within required constraints. The user will have an overview of the project costs from the start to the end of the project. The App also generates electronic features, including cost estimates, variations, progress claims and cashflow and forecasting.
Resource Management:
The PVManager contains a range of user-friendly electronic templates of standard industry documents, including purchase orders, QSE forms, RFIs, and meeting minutes. The benefit of this is that all paperwork is streamlined and in one, easy-to-find location.This app has been developed specifically for the building and construction industry. It's highly adaptable and can be used across multiple projects of varying complexities, as needed, with the ability to manage and track staff time and project costs. It also features informative reporting functionality that will enable the user to track costs and effectively manage the budget.
The PVManager has been designed to be the perfect project tool for those involved in the construction industry; everyone from developers, professional engineers, architects, and construction companies to builders, tradesmen and DIY renovators. Why not take advantage of the free 60-days subscription offer and find out, first-hand, the value-add this app brings to any project, no matter how big or small.