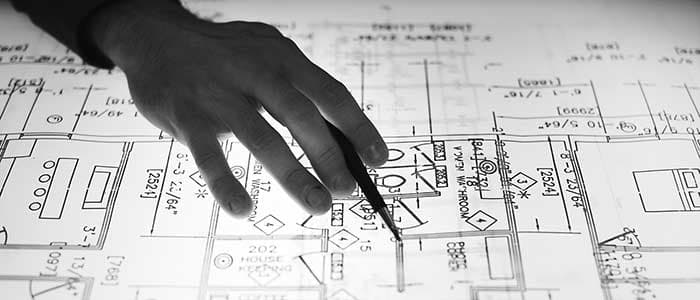 What is Request for Information (RFI) in Construction

Project Vectors
19 Jul 2023
Complexity defines the world of construction. Projects are a blend of diverse tasks, individuals, and teams, all striving for a unified outcome. The secret to managing this complexity lies in open, efficient communication and collaboration. That's where the Request For Information (RFI) comes into play. This crucial tool serves as the backbone of most construction projects, and innovative platforms like PVManager have embedded RFIs into their core system to boost productivity and efficiency.
Understanding the RFI
In the construction landscape, a Request For Information (RFI) is a standard process. Construction companies use RFIs to gather project details from stakeholders. Usually, an RFI is a document with a set of questions, seeking clarification about plans, drawings, contracts, or standards.
RFIs are vital for managing risk, avoiding costly mistakes, and preventing schedule disruptions or disputes. The earlier an issue comes up and triggers an RFI, the less likely it is to affect the project's cost and timeline.
Why RFIs Matter in Construction
RFIs serve several important roles in construction projects. Firstly, they offer an official communication record, keeping all parties in the loop about project changes. Secondly, they promote accountability and transparency, with every question, response, and decision documented. Lastly, they act as a knowledge repository, valuable for future projects.
But, managing RFIs can become a tough job in large-scale projects due to the sheer volume of requests and responses. Delays and miscommunication can severely affect project timelines and budgets. That's why PVManager has revamped the RFI process, making it more streamlined and straightforward.
Streamlining RFI Management with PVManager
PVManager is a project management software designed for simplifying construction project processes. One of its key features is an integrated RFI management system. Instead of traditional methods that involve long email threads and manual tracking, PVManager lets users create, send, receive, and track RFIs all in one place.
To create an RFI on PVManager, users simply initiate a request, much like starting a chat message. They can direct it to relevant project users, and attach files or images as needed. The system then sends out the RFI as an email notification to the designated project users.
Upon receiving the notification, recipients log into their PVManager portal, view the RFI, and respond directly on the platform. The RFI interface is similar to a chatbox, making it easy for all users to collaborate, discuss, and share additional documentation.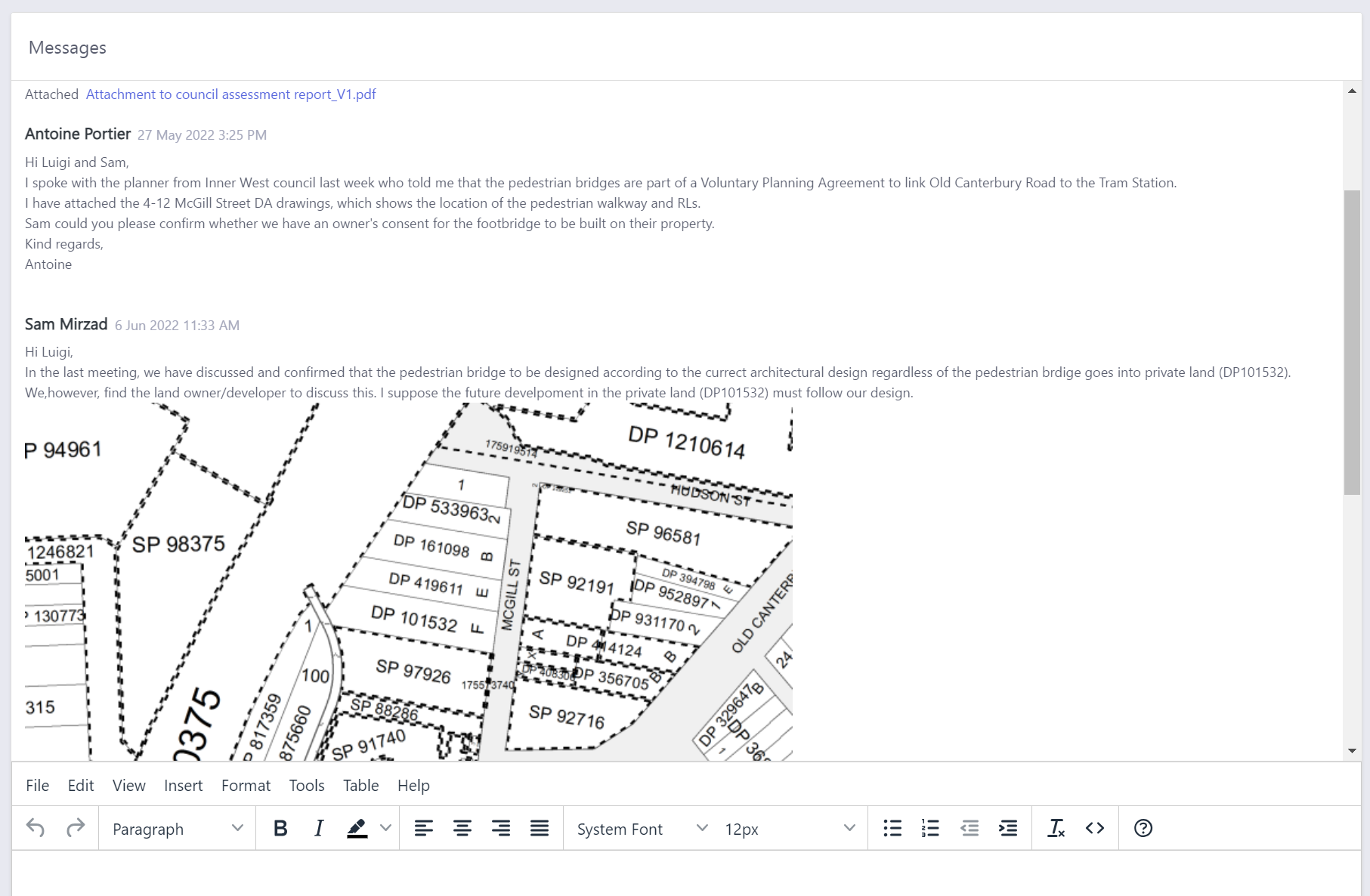 PVManager's RFI management system also aids in tracking progress. Users can see the status of each RFI (open or closed), enabling them to keep track of their RFIs. Once the user feels an RFI has been satisfactorily resolved, they can close it. Yet, all RFIs, open or closed, continue to be a part of the project repository, providing a helpful resource for future reference.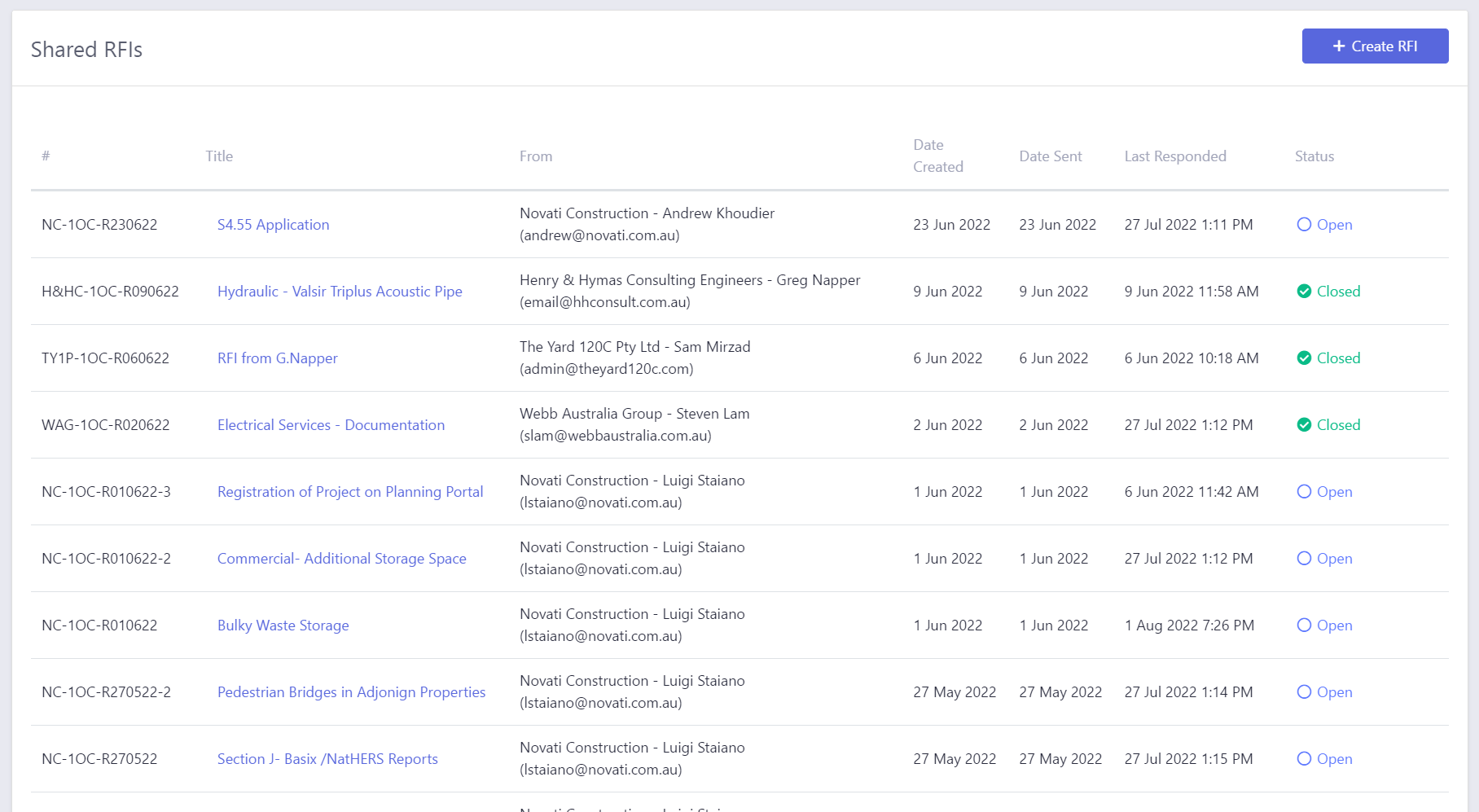 Conclusion
Managing the RFI process effectively is critical to ensure smooth project operations. It can prevent delays and disputes and maintain high levels of transparency and accountability. PVManager's innovative approach to integrating the RFI system is a great example of how technology can streamline complex processes, fostering a more collaborative, efficient, and informed working environment. This approach brings promise for the future of construction project management, paving the way for time savings, cost reductions, and increased project success.
Read more blogs: Blog (projectvectors.com.au)